Riada Christmas Party Do's & Dont's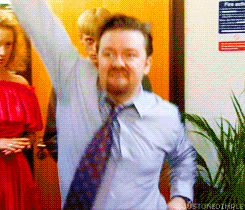 It's Christmas Party Season and your Employer has kindly organised a party to reward you for your years work. It's a time to have fun and maybe some dodgy dancing but remember work related functions are considered to be an extension of your workplace.
After all Santa Claus is coming to town. He's making a list and checking it twice so here's some tips to keep you right at your 'Christmas Do'...
Riada's 5 Christmas Party Tips!
Mingle
Use the opportunity to talk to your colleagues and perhaps those in senior levels too. This is a great time to network and to make a good impression in a generally more relaxed environment.
Drink Responsibly
It's easy to do get carried away when you have had too much to drink. You are accountable for your words and actions so know your limit. Have fun with no regrets!
Do Attend
Although attendance to your staff Christmas party is optional, it's a good idea to show your face. Gatherings are great for company morale and sometimes a great night out is all that's needed to turn work colleagues into real friends.
Dress Appropriately
If you're not sure what the dress code is, speak to others in the office about what they are wearing. Ladies, try to avoid revealing outfits. Gentlemen, try to match the style and glamour of your female colleagues (a tshirt and jeans is unlikely to cut it). You want to feel comfortable in what you are wearing.
Be Careful what you post online
Stick to your company's Social Media Policy… Avoid posting negative comments and shaming photos from your Christmas Party that could get you in trouble. Positivity is key online and offline!
So keep these tips in mind, be sensible and have a fantastic time. We wish you a very Merry Christmas
- Team Riada -
Tweet us your comments @RiadaRecruit we would love to hear from you! Like us on Facebook and Twitter.